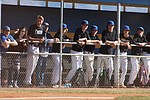 Morgan Stephens and the rest of the Kingman High School softball seniors never imagined a situation where they might not get to finish their final season.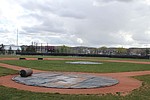 The Arizona Interscholastic Association's Executive Board has decided not to postpone or cancel the spring championship season due to COVID-19.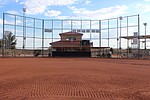 I've been a sports fan for longer than I can remember and the affect that coronavirus is having on the teams I love is a difficult pill to swallow.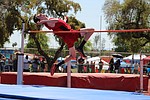 The 2020 season is just getting underway, but the Lee Williams High School boys track and field team is already ahead of schedule.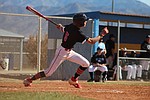 Try as it might, sometimes a squad just can't find success offensively.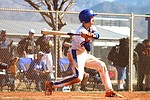 The Lee Williams High School baseball team went a perfect 2-0 in pool play Thursday to earn the No. 1 seed in bracket play at the Kingman Invitional.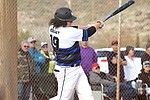 It took some time, but the Kingman Academy High School baseball team found its offense Wednesday in a doubleheader sweep of Northland Prep.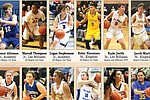 Find out who was named to the 2020 All-City Basketball Teams.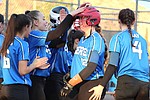 A varsity squad doesn't usually have very many underclassmen on the roster.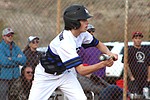 It was a play that wasn't supposed to happen, but it paid off for the Kingman Academy High School baseball team.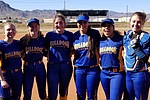 The Kingman High School softball team proved that a fast start doesn't always pay off as it rallied from a two-run deficit Wednesday to defeat crosstown rival Lee Williams 4-3 at KHS.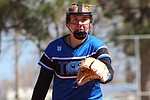 It's not very often a squad has the luxury of returning everyone from the previous season.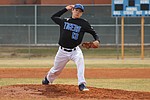 A squad faces a number of obstacles throughout a season, but it always helps when there are extra athletes waiting to step up and help out in a pinch.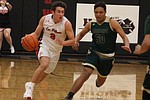 The Lee Williams High School boys basketball team's season may have ended in the 4A Conference Play-In Tournament, but it can take some solace in the fact Kade Juelfs was recognized by the region in two of the four top categories.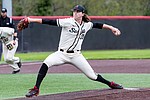 Casey Mize, Matt Manning and Tarik Skubal aren't expected to be in the big leagues on opening day, but they could form the core of the Tigers' rotation of the future.
Prev Next