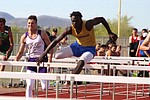 As the season winds down, track athletes know they are running out of time to qualify for state.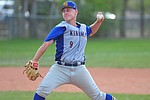 The bats caught fire at the best possible time Monday afternoon as the Kingman High School baseball team backed Rilee Araya's great outing in a 4-0 road shutout of No. 16 ranked Chino Valley.
Two and a half weeks is quite a while to be out of competition, especially when you miss two local track meets.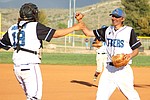 One day after its five-game winning streak came to a halt, the Kingman Academy High School baseball team proved it can quickly turn the page with a 5-3 victory over No. 7 ranked Northwest Christian.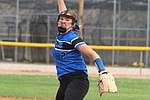 The best rallies in softball often happen with two outs.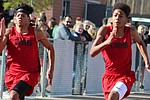 Christion Martinez found himself in two close battles Wednesday during the Lee Williams Multi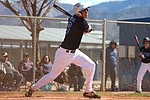 It doesn't get much better than a perfect day at the plate and a successful outing on the mound.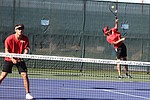 The start of a match doesn't always show how close it will be down the stretch.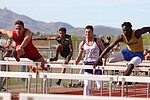 Jamal Cash doesn't shy away from competition, especially when it comes to the 110-meter hurdles.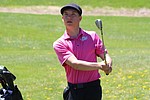 Sometimes an off-day at the office can still provide positive results.
What a difference a few days can make.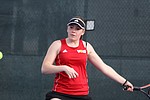 It is never easy to lose, especially when the setback comes after seven straight wins.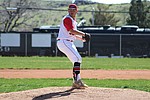 It was business as usual for the Lee Williams High School baseball team as it notched its third region victory of the season Thursday in an 8-1 decision over Bradshaw Mountain.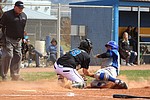 The timing could not have been better for Ryan Hurley.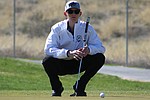 The Kingman Academy High School golf team couldn't have asked for a better start to the 2019 season.
Prev Next
This Week's Circulars
To view money-saving ads
For as little as $3.49*