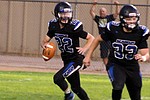 It is never easy for a squad to practice when there are not enough athletes for 11-on-11 drills.
The Lee Williams, Kingman and Kingman Academy high school cross country teams were back in action Wednesday at the Kingman Multi.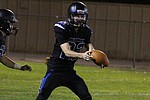 Charlie Anderson single-handily made sure the Kingman Academy High School football team notched its first win of the season.
It was no secret that both volleyball teams needed to walk away with a win Thursday night.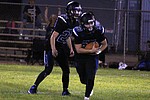 The Kingman Academy High School football team knows there will be a disadvantage in game experience when it takes the field Friday night against Coronado.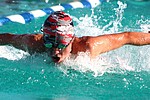 Beauen Bratley made his impact known during the 2019 Northwest Arizona Invitational at Centennial Pool.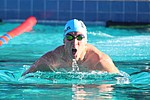 Kaden Bean entered the first swim meet of the season facing a slight disadvantage compared to his Kingman Academy High School teammates.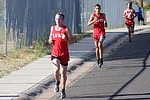 All three area high schools were ready to run in the first local meet of the season Wednesday at Lee Williams High School.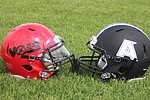 The football players who take the field each Friday night may focus a majority of their time on the sport they love, but that is not the No. 1 priority.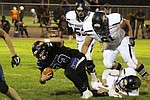 A solid rushing attack is never easy to stop, but that job gets even more difficult when more than one running back finds success.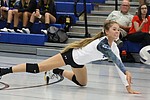 A dominating performance in the opening set of a match usually forecasts a quick and easy sweep.
It is never easy to watch a lead slip away, but it is even tougher when it is against a rival.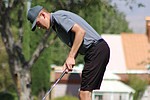 The Kingman High School boys golf team had four Bulldogs finish in the top 10 individually Tuesday, but it wasn't enough for first place.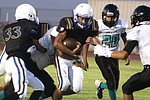 It may be a different year, but the Kingman High School football team found the same success Friday night against Pinon in a 58-0 victory.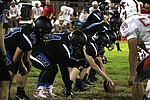 John Morgando is entering just his second season at the helm of the Kingman Academy High School football team, but that won't stop him from setting high expectations.