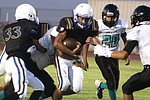 It may be a different year, but the Kingman High School football team found the same success Friday night against Pinon in a 58-0 victory.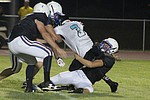 It's no secret the Kingman High School football team easily took care of business in last season's opener against Pinon.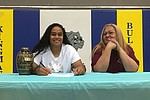 Kearra Tauta proved during her senior year that she had the talent and drive to play at the next level – especially after averaging 11.2 points and 7.8 rebounds per game.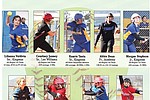 With another softball season in the books, find out who was named to Daily Miner's 2019 All-City Softball team.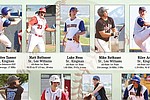 With the baseball season over, find out who was named to Daily Miner's 2019 All-City Baseball team.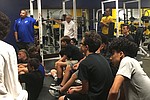 Russ Stryker is no stranger to football in Kingman.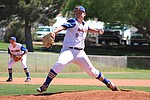 The 3A All-State selections are in and four local athletes have made the cut.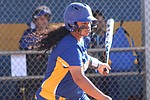 All three area softball teams picked up a number of postseason accolades, but Kingman High's Kearra Tauta led the way as the 3A West Region Defensive Player of the Year.
Jamal Cash had two choices following a subpar performance in the long jump – dwell on the 19th-place finish or let it inspire him to succeed.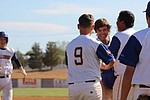 There is no denying it, the Kingman High School baseball team had one of its best seasons in school history during 2019.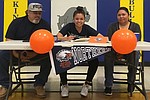 Sukwana Quasula knew from the start of her final season that she wanted to play basketball at the next level.
Jamal Cash was on a roll Saturday in Mesa.
Drew Cardiff's journey to the Division III State Track and Field Championship was full of ups and downs.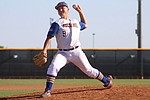 The seven Kingman High School baseball seniors took the field Friday hoping it was not their last time together.
Prev Next