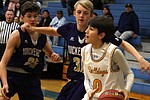 There's no guarantee that a squad's second unit will score points off the bench.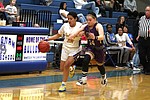 It's not often a player single-handedly goes on a 12-0 run and it's even rarer when the athlete is wearing No. 12 on her uniform.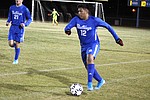 The Kingman High School boys soccer team proved no deficit is too large as it rallied Tuesday for a 3-2 win at Paradise Honors.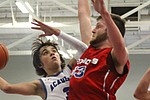 The Arizona Interscholastic Association revealed its first girls and boys basketball rankings Tuesday as the second half of the 2019-20 season gets underway.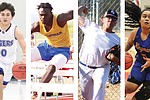 From wrestling in Japan to a 3A West Region basketball title to state tournament berths, there was plenty to write about in Kingman.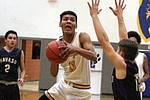 The charity stripe can help a squad win games, but it can also prove costly if you foul your opponent late in a game.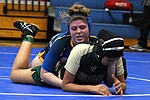 Wrestlers spend countless hours in the practice room for one goal – winning matches.
The Kingman High School girls basketball team knows this isn't the same squad that won a 3A West Region title a season ago, but that doesn't mean it is going to wave the white flag.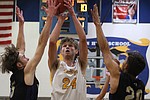 A squad doesn't often find the energy to rally from a large deficit, especially when it's in the first half.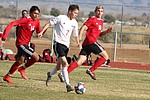 It's never easy to play five matches in three days, even if they are shorter tournament contests.
It was supposed to be the Kingman High School wrestling team's opportunity to shine Wednesday, but Lee Williams and Prescott showed up and stole the show with a combined five wins during a four-team dual meet at KHS.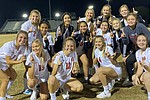 It is still early in the season, but the Lee Williams High School girls soccer team is proving how far defense can take you.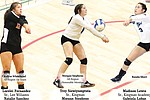 Find out who was named to the Kingman Miner's 2019 All-City Volleyball team.
The Kingman High School boys soccer team got the ball rolling Thursday with its first win of the season in a 9-1 decision at River Valley in 61 minutes.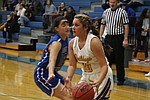 When the ball is going in the hoop, keep shooting.