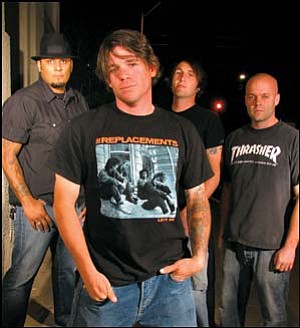 (Left to right) Jason Marino (guitarist), Randy Mazick (lead singer and guitarist), Nick Turner (drummer) and Jon Stutler (bass) form the Kingman-based group, The Asphalt. The band performs for audiences from Texas to California and is on the fast track to making it big. Courtesy
Stories this photo appears in: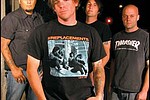 Local band The Asphalt is set to take the rock 'n roll world by storm as they release their newest single and music video.
By Jennifer Bartlett
August 8, 2007
This Week's Circulars
To view money-saving ads
For as little as $3.49*