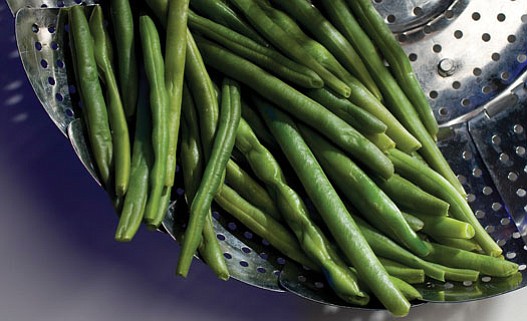 Ross Hailey/Fort Worth Star-Telegram, MCT<br.
Steaming green beans using a metal steaming basket can keep nutrients in.
Stories this photo appears in:
The main rule of thumb for healthy cooking is to avoid methods that require excessive fat. I would urge you not to fry food and especially to avoid deep-frying, which not only adds lots of calories but also exposes you to the health risks of oxidized fats.
By Dr. Andrew Weil
April 11, 2008