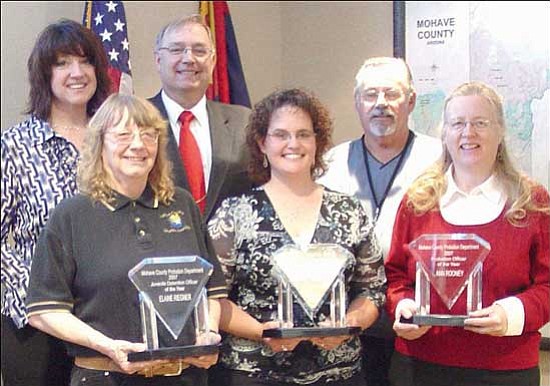 On April 3, Chairman of the Mohave County Board of Supervisors Pete Byers and Chief Probation Officer Friend Walker stood with the four County Probation Department employees who earned honors for outstanding service during 2007. Pictured are (front row, from left) Detention Officer of the Year Elaine Riegner, Employee of the Year Shaleen Reed, Line Probation Officer of the Year Ann Rooney, (back row) Supervisor of the Year Lou Ann Glentz, Walker and Byers. Mohave County/courtesy
Stories this photo appears in: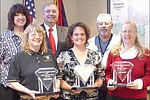 There's nothing like a job well done. The Mohave County Probation Department honored four employees last week for outstanding service during 2007.