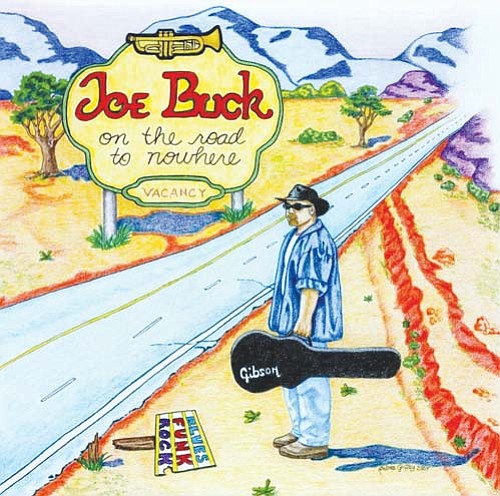 The cover of Jammin' Joe Buck's 2008 album, "On The Road To Nowhere." Buck will play an acoustic selection from this album on "Good Morning Arizona" on KTVK Channel 3 Wednesday morning. Courtesy
Stories this photo appears in:
About 10 years ago, Kingman resident Joe Buck's vision began to deteriorate. Buck was diagnosed shortly afterward with a rare hereditary disorder called retinitis pigmentosa.Today, Buck, 36, retains less than 10 percent of his vision field, and he knows it's only going to get worse as time goes on.
By James Chilton
August 10, 2008