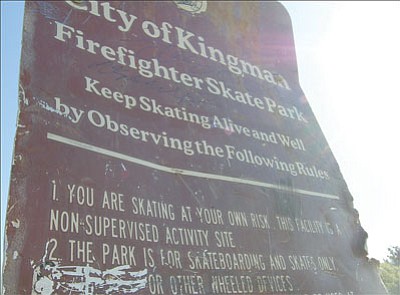 JAMES CHILTON/Miner
A sign stating the rules of the skateboarding facility at Firefighters Memorial Park bears the signs of repeated vandalism, including the scratching out of �no bikes� under section two. Several other signs prohibiting bicycles in the facility have been vandalized or stolen.

Stories this photo appears in: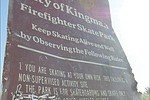 Musician Les Emmerson once wrote, "Do this, don't do that, can't you read the sign?"But what about when you really can't read the sign? For bike enthusiasts in Firefighters Memorial Park, the city of Kingman's answer is still "Don't do it."
By James Chilton
December 4, 2008