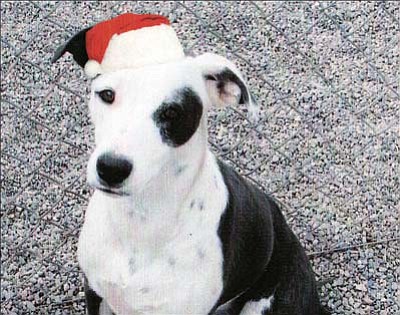 Courtesy TERRI RUGGLES/ Mutt Matchers
Tippy is just one of many dogs at Mutt Matchers looking for a good home after the holidays. Pets can get into trouble during the holidays with sweets, plants and holiday decorations.

Stories this photo appears in:

'Tis the season for sweets, shiny objects, pretty plants and lots of food for humans and pets. Local animal shelters are warning residents to be careful this holiday season that too much of a good thing can be bad. With those puppy dog or kitty cat eyes, its tempting to give in and give pets that "special treat" off your plate. A number of foods, including chocolate, raisins, grapes, onions and others are poisonous to pets.