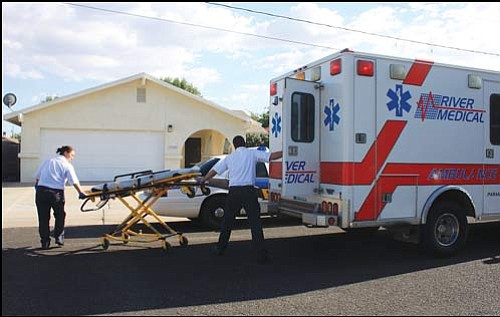 JC AMBERLYN/Miner
River Medical Ambulance personnel prepare to pick up the 911 caller Wednesday on Davis Avenue. It took Kingman Police and dispatchers over an hour to ascertain who the distressed caller was and where he lived.

Stories this photo appears in: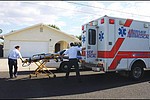 911 dispatchers played detective during an hour-long call for help Wednesday.Dispatchers received the call from a cell phone around 3:38 p.m. Wednesday. Unlike calls from land lines, calls made from a cell phone don't provide police with an address of origination.
By Erin Taylor
August 28, 2009