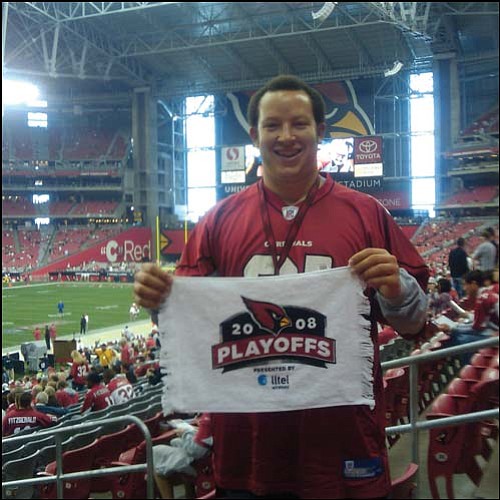 Courtesy
Am I proud of the Cardinals? Who wouldn't be at the first home playoff game in their history in Arizona?
Stories this photo appears in: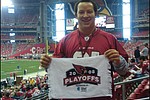 For the second straight year, I'll be heading to the Super Bowl. Of course, this will be the first year I'll actually get inside the stadium. I'll be cheering with my father, John Royster, for the Arizona Cardinals to cruise to victory against the favored Pittsburgh Steelers.
By Aaron Royster
January 30, 2009
This Week's Circulars
To view money-saving ads
For as little as $3.49*