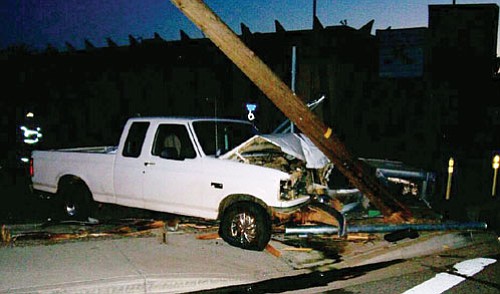 Courtesy
Charles Scott Golden, 33, of Logansport, La., ran from Kingman Police officers Wednesday night after they tried to arrest him for allegedly stealing gasoline from parked cars on Andy Devine Avenue. Golden fled in this white pick-up truck and later smashed it into two poles and an electrical box near the Mohave Museum of History and Arts. Golden was able to escape officers and is still on the loose.
Stories this photo appears in: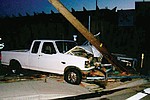 Kingman Police officers are looking for the man who got away.A theft suspect eluded officers after he crashed his vehicle into two poles and an electrical box on East Andy Devine Avenue.
By Suzanne Adams-Ockrassa
June 19, 2009
This Week's Circulars
To view money-saving ads
For as little as $3.49*