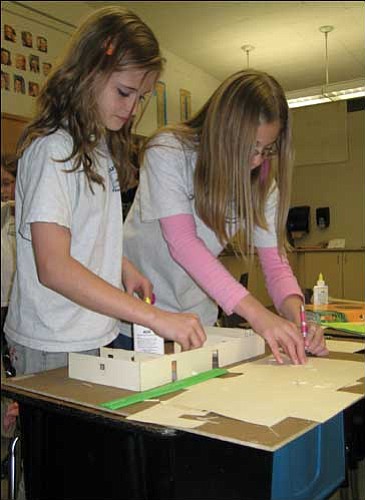 AARON ROYSTER/Miner
Manzanita fifth-grader Mariah Dreer (left) places an interior wall on a model home while her classmate Lydia Kiriakidis shapes another wall on Tuesday in Scott Taylor's classroom. The class project "Ours by Design" teaches the students math through construction of complete scale homes created by the students.
Stories this photo appears in:
While fifth-graders at Manzanita may not know who Frank Lloyd Wright is, they are getting the opportunity to follow in his footsteps.
By Aaron Royster
March 12, 2009