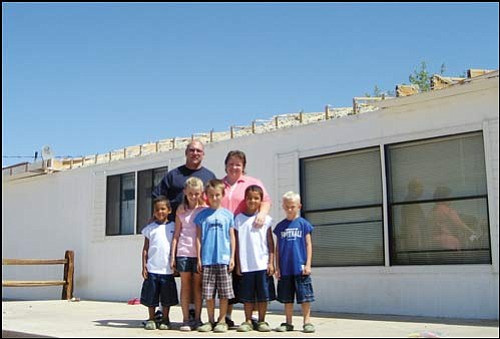 SUZANNE ADAMS/ Miner
The Jenkins family stands in front of their former home. The Sept. 4 storm ripped the roof off the building, causing a propane leak that trapped the family inside the home until Pete Jenkins could kick open the front door.
Stories this photo appears in:
All Angel Jenkins wants for his birthday is a new house.Jenkins, brothers Ace, Andrew and Zack, sister Haley, parents Pete and Kathy and their five mastiffs are living at grandmother Louise's house after the Sept. 4 storm ripped the roof off their home, tore apart their playhouse and smashed their garage.
By Suzanne Adams-Ockrassa
September 13, 2009