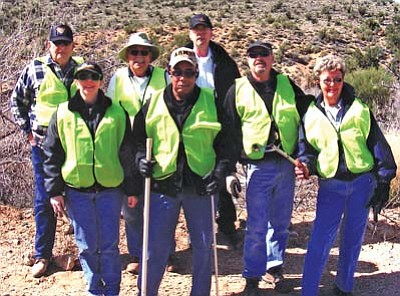 CourtesyThe Arizona F.O.P. Mohave Lodge No. 16 of Kingman recently cleaned up a section of Hualapai Mountain Road as a service project. The members attending are pictured as follows, back row left to right: Dan Bishop, John Slaughter and Doug Foster. From row left to right are: Mary Foster, Lawrence Craft, Bob Ohlemann and Andrea Ohlemann. Not pictured is Pat Mullen.
Stories this photo appears in: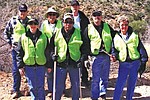 Belles of St. Mary: Pop quiz: What do composting, fertilizing and Belles have in common? Answer: Next Wednesday, April 14, we will have guest speaker Vince Beatty teaching the value of garden composting and timely fertilizing to the Belles and other interested community gardeners. Master Gardener Beatty, certified by the University of Arizona, will bring his expertise to the regular 7 p.m.