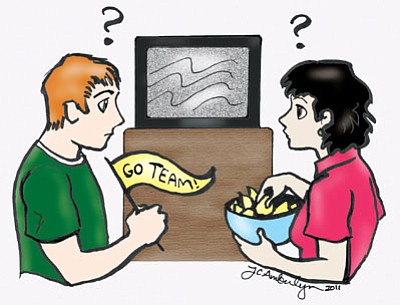 Illustration by JC AMBERLYN/MinerThere's a chance the CBS affiliate won't be on cable in Kingman Sunday, taking with it NFL action and a lineup of hit shows.
Stories this photo appears in: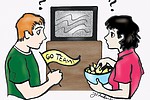 There is a real possibility that Suddenlink Cable customers who turn on their TVs New Year's Day will find one channel missing. Lifetime and MTV will still be there, but CBS may not.The station is home to major sporting events, including the National Football League, NCAA March Madness and the Masters, as well as plenty of hit shows such as "60 Minutes," "CSI: Miami" and "Survivor."
By Ahron Sherman
December 28, 2011