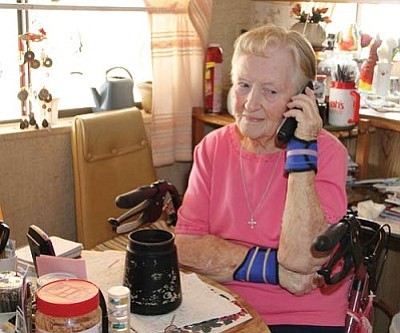 JC AMBERLYN/MinerBetty Schneider, 90, narrowly dodged losing $3,500 to a telephone scam based out of Quebec, Canada.
Stories this photo appears in: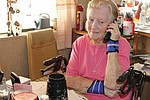 "Hello Grandma, this is Jes. I'm in a Dallas jail and need your help. Please wire me $3,500 to help me bail out."That is what 90-year-old Kingman resident Betty Schneider heard when she picked up the phone at 8:30 a.m. on May 4."You don't sound like my grandson," Schneider responded."I have a cold," the caller said. "That is why I sound so nasally."
By Ahron Sherman
May 11, 2011