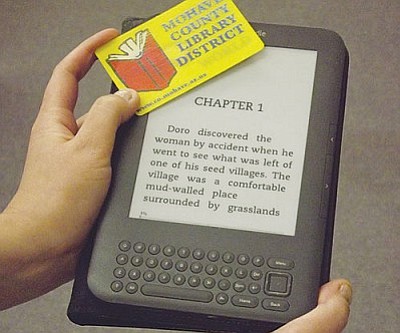 AHRON SHERMAN/MinerMohave County Library now offers eBooks for electronic reading devices such as Kindles.
Stories this photo appears in:
The Mohave County Library has officially entered the 21st century.It recently expanded its services, and now offers downloadable audio books and eBooks from its website.The service launched Monday, and the selection of books is rather small at this point."It's a good start," Mohave County Library Marketing Specialist Kathy McGehee said.
By Ahron Sherman
February 28, 2012