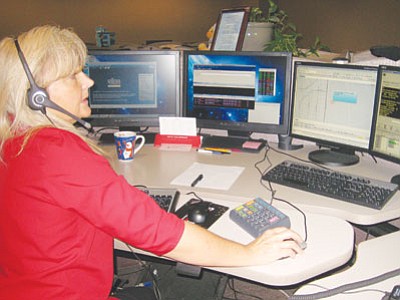 ERIN TAYLOR/Miner
Jody Schanaman demonstrates updates to the 911 call center system that allows dispatchers to see the area from which emergency cell phones calls originate.
Stories this photo appears in: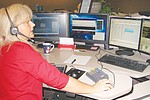 Last year, the Mohave County Sheriff's Office received 42,416 calls to 911. Dispatch Supervisor Jody Schanaman estimates that some 70 percent of those calls came from cell phones, which - up until a year ago - the Sheriff's Office was unable to track.
By Erin Taylor
January 15, 2012