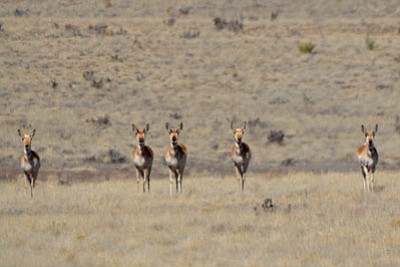 CourtesyPronghorn antelopes are fragile, high-stress and extremely visual animals. They require a lot of open space to survive, but growth in Arizona has severely impacted these animals.
Stories this photo appears in: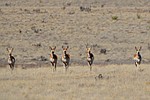 Pronghorn antelope will be the topic of discussion at the Arizona Game and Fish Summer Wildlife Series presentation from 6:30 to 7:30 p.m. Friday, at the Kingman Mohave County Library, 3269 N. Burbank St.
This Week's Circulars
To view money-saving ads
For as little as $3.49*