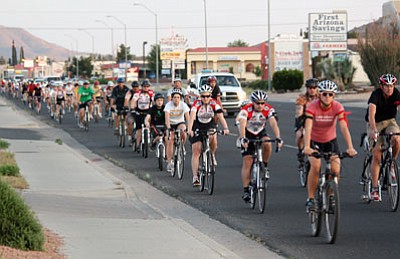 JC AMBERLYN/MinerBicyclists ride up Stockon Hill Road during the 2009 Ride of Silence. This year's event will start at 7 p.m. today at Kingman Academy Middle School, 3269 Harrison St.
Stories this photo appears in: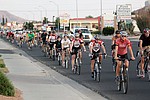 Two years ago, Daryl Patterson was riding his bicycle when a truck made a left turn, hitting him and causing him to land on the truck's hood.
By Rodney Haas
May 16, 2012
This Week's Circulars
To view money-saving ads
For as little as $3.49*