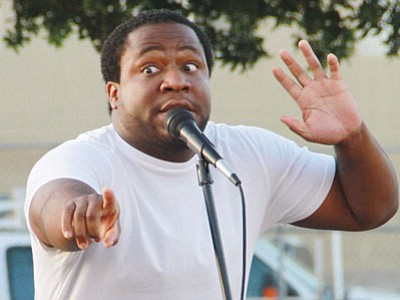 "Kingsnoise" came to Kingman from Las Vegas to compete Friday and won the annual KABAM Slam held in downtown Kingman as part of Kingman Area Books Are Magic festivities. The slam drew poets from the area and some, like Kingsnoise, who came from out of state to compete in high-energy poetry readings.
Stories this photo appears in: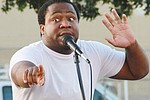 The annual Kingman Area Books Are Magic Festival wrapped up more than a week's literary activities with a Book Festival in Metcalfe Park Saturday.
By JC Amberlyn
May 21, 2012
This Week's Circulars
To view money-saving ads
For as little as $3.49*