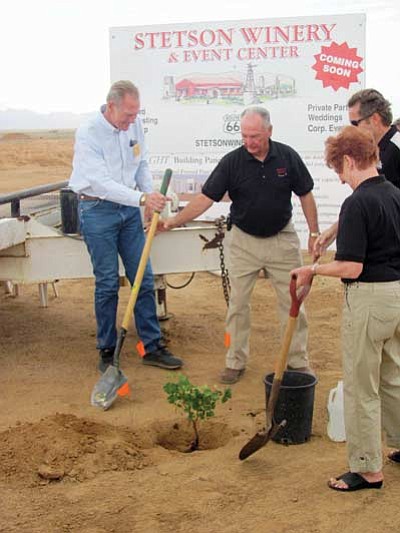 RAND TERWILLEGER/Miner
County Supervisor Gary Watson (left) helps Don Stetson and his wife, Jo, shovel dirt over the first of many grapevines planted at the new Stetson Winery in Valle Vista at the winery's groundbreaking more than a year ago.
Stories this photo appears in: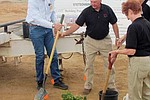 Kingman's own Napa Valley is starting to bloom. Stetson Winery will open its doors to the public this weekend in Valle Vista.
By Suzanne Adams-Ockrassa
November 8, 2012
This Week's Circulars
To view money-saving ads
For as little as $3.49*