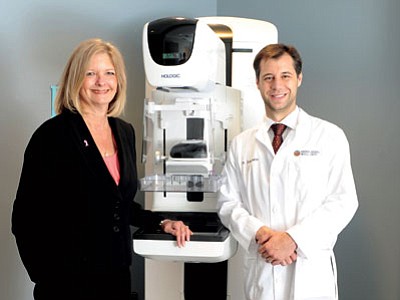 HOLOGIC/Courtesy
Teri Williams, left, and Dr. Christopher Johansen stand with KRMC's tomosynthesis breast imaging machine, which diagnosed Williams with a breast tumor in late September. Williams and Johansen are partners in a program that provides low-cost or free mammograms for uninsured or underinsured women.
Stories this photo appears in: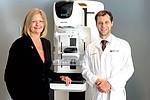 Teri Williams knows about early detection and mammograms. She is a communication specialist at Kingman Regional Medical Center and built the hospital's Catch It Early program, which helps ensure that as many women as possible have access to mammograms.
By Suzanne Adams-Ockrassa
October 17, 2012