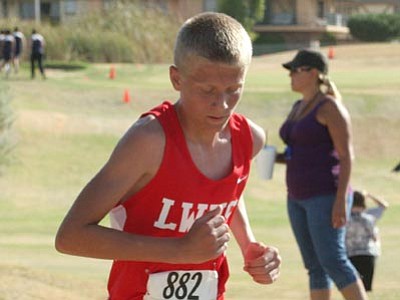 DAVID BELL/News-Herald Photo
Lee Williams' Brendon Allred (882) reaches the top of the third hill during the second loop of the Mark Weston Invitational Cross Country Meet Saturday at Bridgewater Links Golf Course, Lake Havasu City,. Allred finished 39th with a time of 20:26.77.
Stories this photo appears in:
A rumor that a girl might join the Lee Williams High cross country team was pure excitement for coach Joan Abraham.
By Rodney Haas
September 25, 2012
This Week's Circulars
To view money-saving ads
For as little as $3.49*