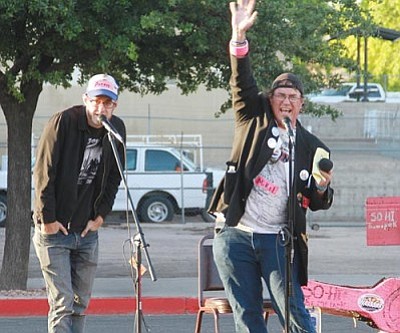 JC AMBERLYN/MinerAaron Johnson, left, and Mikel Weisser participate in last year's KABAM Slam.
Stories this photo appears in: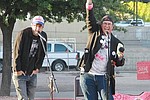 The Ninth Annual Kingman Area Books Are Magic Festival, known as KABAM!, has been going on throughout the week and wraps up with events today and Saturday.Schools and literacy groups hosted events to encourage an interest in reading. KABAM! seeks to celebrate authors, readers and local businesses by bringing the community together to celebrate the fun and adventure of reading.
By JC Amberlyn
April 5, 2013
This Week's Circulars
To view money-saving ads
For as little as $3.49*