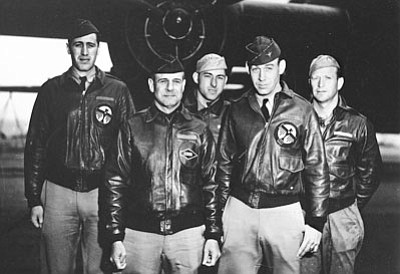 Crew No. 1: 34th Bombardment Squadron, front row: Lt. Col. James H. Doolittle, pilot; Lt. Richard E. Cole, copilot; back row: Lt. Henry A. Potter, navigator; Staff Sgt. Fred A. Braemer, bombardier; and Staff Sgt. Paul J. Leonard, flight engineer/gunner. (Pacific Air Forces Photo)
Stories this photo appears in: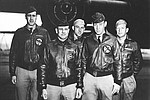 On a quiet Sunday morning, December 7, 1941, when most ships were in port and many soldiers didn't have to report to duty, our American military forces suffered a devastating Japanese attack on Pearl Harbor followed by four more months of defeats as our bases in the Pacific were overcome by the Japanese.
By Linda Athens
April 28, 2013
This Week's Circulars
To view money-saving ads
For as little as $3.49*