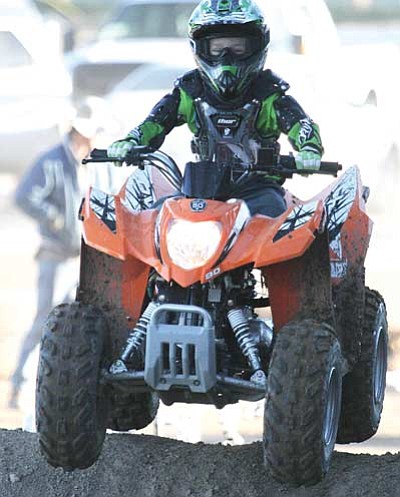 JC AMBERLYN/Miner
Dereck Smith, 5, races during the Peewee Quad event. His quad broke an axle earlier and it looked like he was out of the races for good. However, Desert Thunder Motorsports, which was displaying Arctic Cat ATVs at the show, offered to let Dereck ride one of their vehicles. Here, he rides on the borrowed Arctic Cat.
Stories this photo appears in: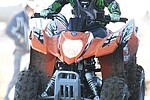 Cerbat Motosports held its first annual Mud Mayhem and Moto X Madness at the Mohave County Fairgrounds Saturday, with a cheering crowd enjoying quad, bike, and mud bog races.
This Week's Circulars
To view money-saving ads
For as little as $3.49*