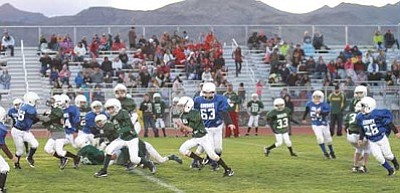 JC AMBERLYN/MinerThe Packers have the ball as a crowd of family and friends watch during last November's Kingman Youth Football League championship game against the Cowboys. The Packers won 26-6. The league is dealing with some changes this offseason.
Stories this photo appears in: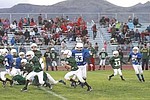 With the Kingman Cobras Pop Warner football team dissolving, the Kingman Youth Football League has decided to make changes to accommodate players this fall.
By Rodney Haas
May 17, 2013
This Week's Circulars
To view money-saving ads
For as little as $3.49*