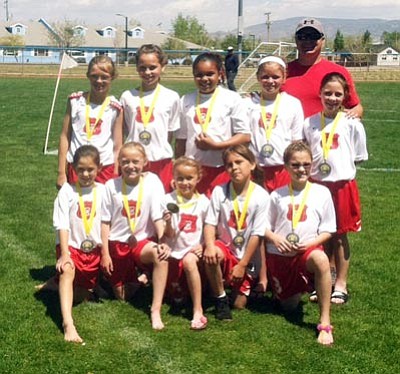 CourtesyPictured from left to right, top row: Kaytelynn Platko, Georgia Wise, Jaila Beaudoin, Sofia Mata-Miller, coach Gabe Otero, and MacKenzie Cathey. Bottom row: Berlynn Bratley, Grace Otero, Gwyneth Otero, Breeanna Lee, and Lyla Wise.
Stories this photo appears in: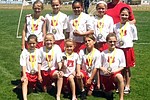 The Kingman Soccer Club U10 girls team finished second at the Yavapai Cup tournament played April 12-13 in Prescott.