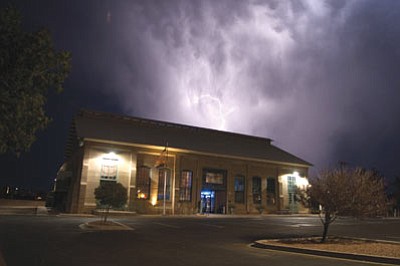 Lightning has put on quite a show over and around Kingman recently. (HERBERTA SCHROEDER/Courtesy)
Stories this photo appears in: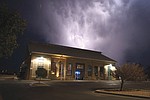 LAS VEGAS (AP) - Once-teeming Lake Mead marinas are idle as a 14-year drought steadily drops water levels to historic lows. Officials from nearby Las Vegas are pushing conservation but also are drilling a new pipeline to keep drawing water from the lake.
This Week's Circulars
To view money-saving ads
For as little as $3.49*