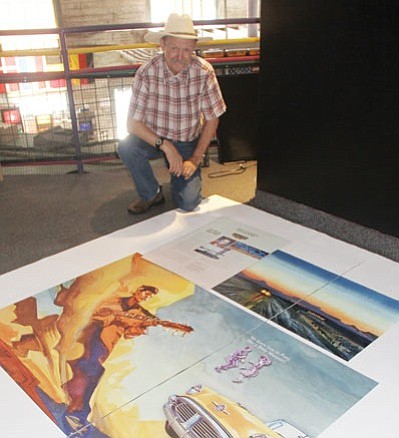 Bob Boze Bell poses with a mural showcasing some of his artwork. It was about to be placed on the panel in the background. (JC AMBERLYN/Miner)
Stories this photo appears in:
KINGMAN - Rob Chilcoat watched 20 to 30 hours of film before selecting 22 movies, documentaries and shorts for the Cine 66 Kingman Film Festival.
By Hubble Ray Smith
August 13, 2014
This Week's Circulars
To view money-saving ads
For as little as $3.49*