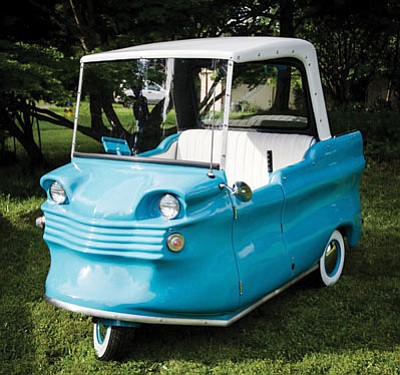 This electric car owned by Roderick Wilde, executive director of the Historic Electric Vehicle Foundation, is part of an extensive collection of U.S.-made electric micro cars that were manufactured between the mid 1940s and the mid 1960s. (Courtesy)
Stories this photo appears in: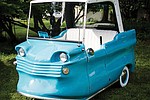 Bob Waldmire Exhibition - 8 a.m. to 5 p.m., TNT Auto Center (535 E. Andy Devine Ave); FREE - Art exhibition featuring the works of the late Bob Waldmire, an artist best known for his art depicting Route 66. Waldmire received the John Steinbeck Award in 2004 for his work on preserving Route 66.
This Week's Circulars
To view money-saving ads
For as little as $3.49*