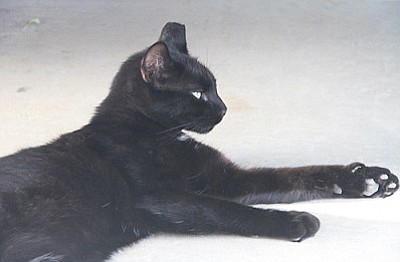 This cat received a tipped left ear when she was live-trapped, taken to Low Cost Spay/Neuter, spayed and then released again. Now she maintains a territory but doesn't produce any kittens. (JC AMBERLYN/Miner)
Stories this photo appears in: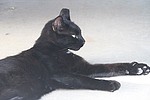 KINGMAN - Over 100 feral cats are euthanized at the Western Arizona Humane Society-Kingman shelter each month, and that is only a part of the Kingman area cat and dog overpopulation problem that the shelter, Low Cost Spay/Neuter Clinic, For the Luv of Paws, and several community members would like to see addressed.
By JC Amberlyn
August 15, 2014