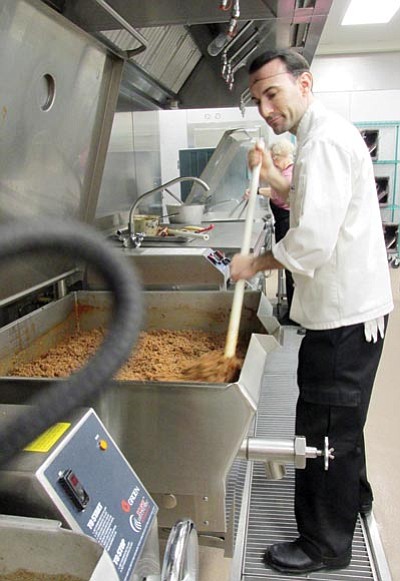 KIM STEELE/Miner
Visiting chef Luigi Garibaldi stirs a large pot of spaghetti sauce and meat with a wooden spoon at the Kingman Unified School District's central kitchen. Behind him, assistant cook Fran Simpson boils spaghetti noodles for the school lunch, which included a small salad with dressing, garlic bread and a cup of pears.
Stories this photo appears in: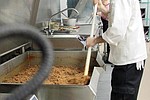 When it comes to school lunches, Paula Loomis understands they're not always the most tasty or attractive plates on the table.
By Kim Steele
January 19, 2014
This Week's Circulars
To view money-saving ads
For as little as $3.49*