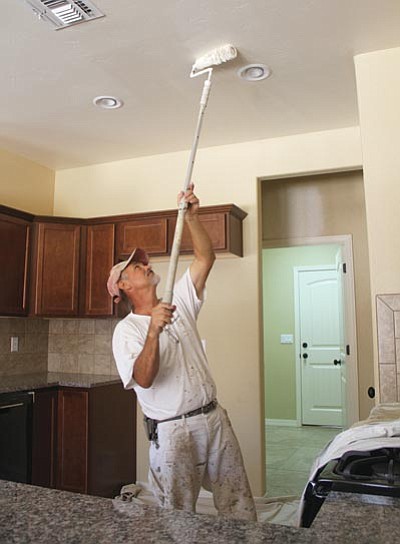 Stuart Ross of Affordable Painting paints a ceiling for a new Angle Homes house on Buena Vista Drive. Construction was down slightly in the June jobs report, but observers still found reason for optimism in the overall jobs picture. (JC AMBERLYN/Miner)
Stories this photo appears in: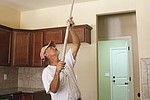 Mohave County jumped to 8.6 percent unemployment in June, compared with 7.6 percent in May.
By By Hubble Ray Smith
July 23, 2014
This Week's Circulars
To view money-saving ads
For as little as $3.49*