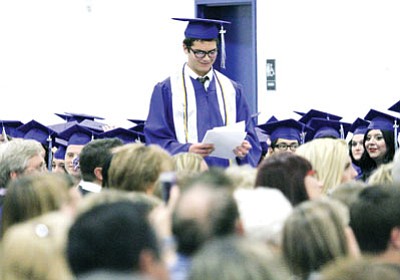 Kingman Academy High School presented its graduating class of 2014 at the school's Betty Rowe Gymnasium Wednesday. Here, Gabriel El-Awik stands to give a Valedictorian speech. (JC AMBERLYN/Miner)
Stories this photo appears in: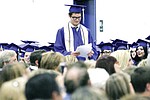 KINGMAN - Several high school seniors stood around art instructor Donna McCarthy Tuesday evening as she carefully ironed the final creases out of their blue gowns before the graduation ceremony began at Kingman Academy High School.
By Kim Steele
May 23, 2014
This Week's Circulars
To view money-saving ads
For as little as $3.49*