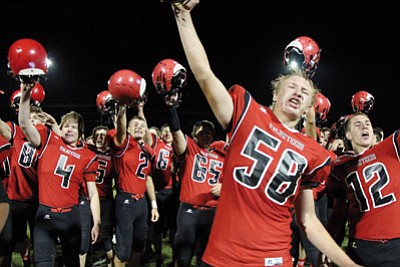 ALAN CHOATE/Miner
Lee Williams' Tim Lutz (58) leads the celebration of Friday's overtime win over Kingman Academy, but the Tigers also qualified for the playoffs after a number of other teams in the mix fell by the wayside. LWHS enters as the No. 12 seed, KAHS as the No. 15.
Stories this photo appears in: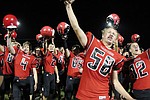 Sandy Anderson hadn't been to a football game at any level for as long as she can remember. Perhaps since her years at Kingman High School, and don't ask.
By Hubble Ray Smith
November 2, 2014
This Week's Circulars
To view money-saving ads
For as little as $3.49*