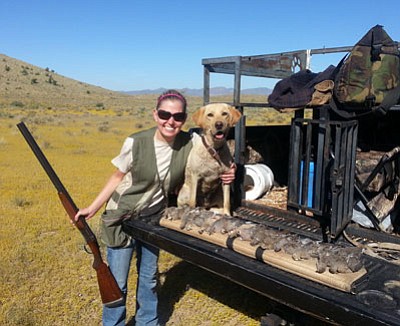 Courtesy
Lacie Robbins poses with Stella, a yellow Labrador retriever, as she shows the limit of mourning doves she bagged near Kingman on her first dove hunt.
Stories this photo appears in:
Lacie has not been hunting for very long, but she has been hunting long enough to already taken a magnificent 7X7 bull elk. She also has a big javelina to her credit. But in the past she has not participated in any of Arizona's awesome small game hunting.
By Don Martin
September 9, 2014
This Week's Circulars
To view money-saving ads
For as little as $3.49*