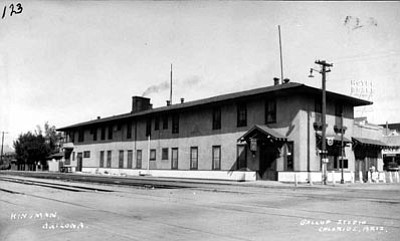 A photo of the Harvey House with the Hotel Beale in the background. A tunnel is thought to have run underneath the road between the two buildings. (MOHAVE MUSEUM OF HISTORY AND ARTS/Courtesy)
Stories this photo appears in:
I don't remember much about the tour of the hotel itself, but the tunnel that ran underneath the hotel and popped up across the street near the railroad tracks was hard to forget.
By Ryan Abella
February 6, 2015