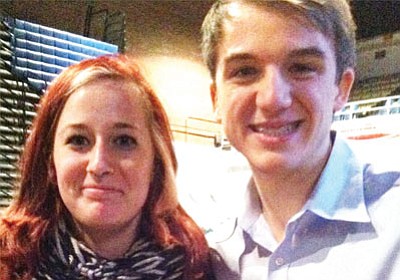 Jessica Lintel rubs shoulders with Jack Andraka, a 17-year-old winner of the 2012 Intel International Science and Engineering Fair. When he was 14 years old, Andraka came up with an idea to detect pancreatic cancer at an earlier stage, while it could still be treated. (Courtesy)
Stories this photo appears in: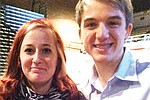 KINGMAN - Jessica Lintel wasn't looking to discover new medical procedures or cures recently when she agreed to serve as a delegate at a prestigious, national medical congress in Washington, D.C.
By Kim Steele
January 20, 2015