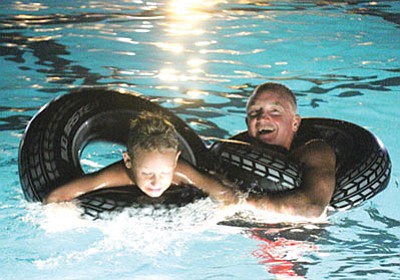 Dominic Huizenga Sr. and his son, Dominic Huizenga Jr., 8, were two of more than 200 people who enjoyed the Kingman Parks and Recreation Department's annual summertime Float In Movie at Centennial Park Pool last August. This year's event is Friday. (JC AMBERLYN/Miner)
Stories this photo appears in: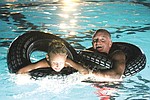 KINGMAN - Want something different to do with the family on a Friday night?
By Doug McMurdo
July 15, 2015
This Week's Circulars
To view money-saving ads
For as little as $3.49*