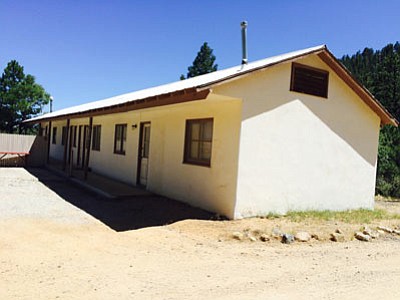 A lodging property at 6570 Flag Mine Road has been purchased by Everett Burge of Hualapai Investments and will be renovated into a four-room motel near Hualapai Mountain Lodge. Zoning was changed from residential to commercial. (HUBBLE RAY SMITH/Miner)
Stories this photo appears in: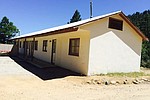 Everett Burge of Hualapai Investment plans to renovate a shuttered lodging property on Flag Mine Road, off of Hualapai Mountain Road, into a small motel with four rooms.
By Hubble Ray Smith
July 17, 2015