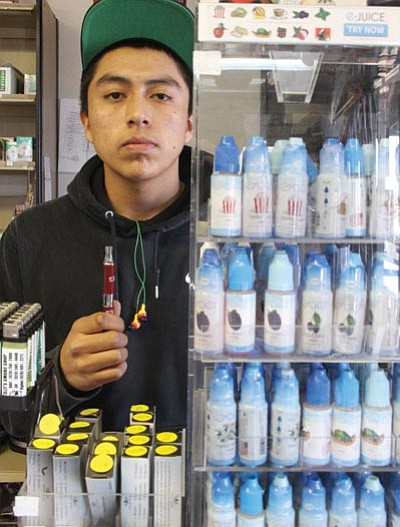 JC AMBERLYN/Miner
Anderson Begay holds an e-cigarette Thursday at Tilly's Smoke Shop. On the right front is a selection of e-cigarette flavors.
Stories this photo appears in:

Are electronic cigarettes a hot commodity or the start of a regulatory nightmare? That's what has been on the minds of smokeshop owners and retailers of electronic cigarettes.
By Ryan Abella
March 23, 2015