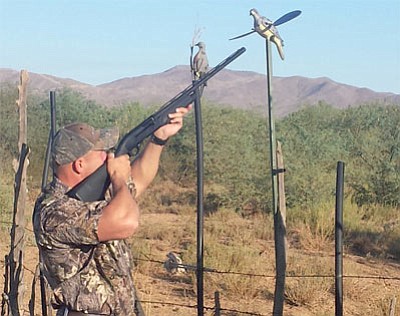 Lake Havasu City resident Mike Hulsey wasn't seeing many doves, so he decided to take aim at one of the decoys. Of course, the shotgun was unloaded. (DON MARTIN/For the Miner)
Stories this photo appears in: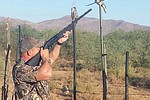 Rad Green told me not to expect much action at a local stock tank where I have hunted opening day of the annual dove season for over 20 years.
By Don Martin
September 8, 2015