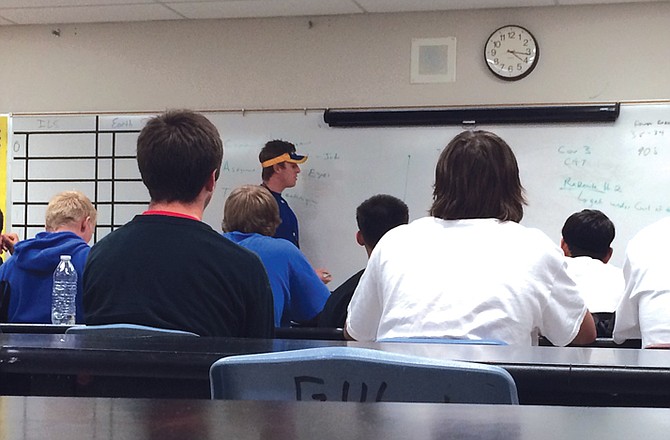 Kingman High School football coach Cam Wierson teaches defensive responibilities during Thursday's class time with his Bulldogs. Kingman is wrapping up the first week of practice and gearing up for its first game of the season Aug. 26 at home against city rival Lee Williams.
Stories this photo appears in:
They may be coming off a season in which they went 1-9 and were winless over the last nine games, but the Kingman Bulldogs plan on bouncing back in 2016 with some bite.
This Week's Circulars
To view money-saving ads
For as little as $3.49*