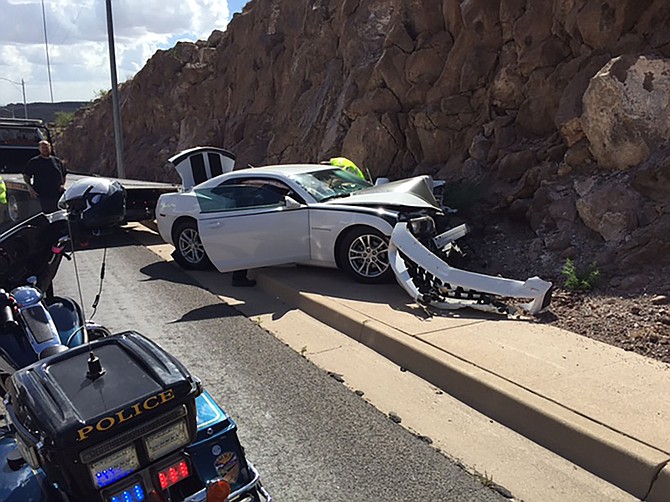 A suspected impaired driver of this Chevrolet Camaro crashed into the back of a green Dodge Journey before slamming into a light pole on Aug. 9 on Andy Devine Avenue south of the Hilltop Motel in Kingman. The investigation is ongoing, according to the Kingman Police Department.

Stories this photo appears in: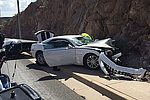 The next time a law enforcement officer asks you to blow into a breathalyzer, just remember Arizona blows away all other states when it comes to being tough on drunk or otherwise impaired driving.