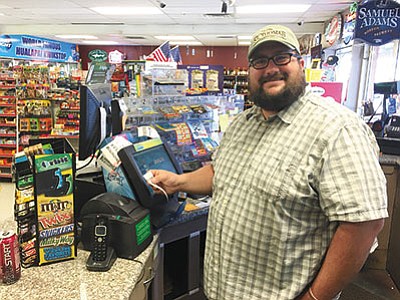 Rhet Pond of Quik Stop on Hualapai Mountain Road sells one of many a Powerball tickets Monday. The gas station has been busy with many people coming in to buy a ticket for the projected $1.4 billion jackpot. (RYAN ABELLA/Miner)
Stories this photo appears in:
One in 292 million to win the Powerball? Never tell people the odds.
By Ryan Abella
January 12, 2016
This Week's Circulars
To view money-saving ads
For as little as $3.49*