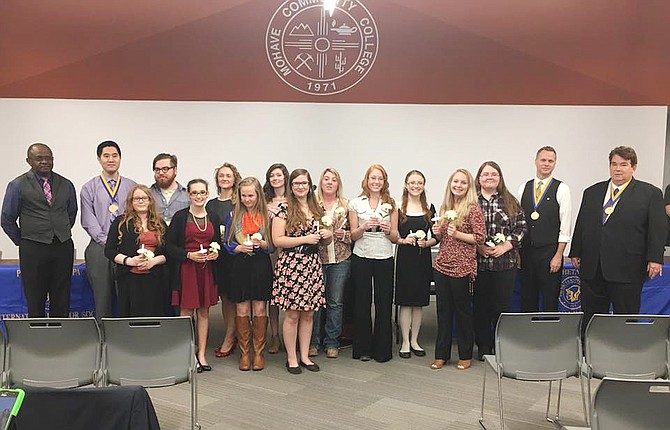 Front row from the left: Sara Horton, Faith Proferes, Lacey Jean, and Allison Randal. Back row from the left: Campus Dean Dr. Fred Gilbert, adviser John Hansen, Jack Carter, Kayla Crowe, Jordon McKie, Catrina Noble, Rebecca Wade, Chloe Paterson, Brooke Snow, Kaitlyn Smith, co-advisers Peter Roth and Dr. John Kitts.
Stories this photo appears in: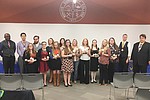 The Alpha Chi Omega Chapter of Phi Theta Kappa Honor Society welcomed new members during the fall 2016 induction ceremony Nov. 4 at Mohave Community College – Neal Campus.